5 Helpful Auto Apps for Louisiana Travel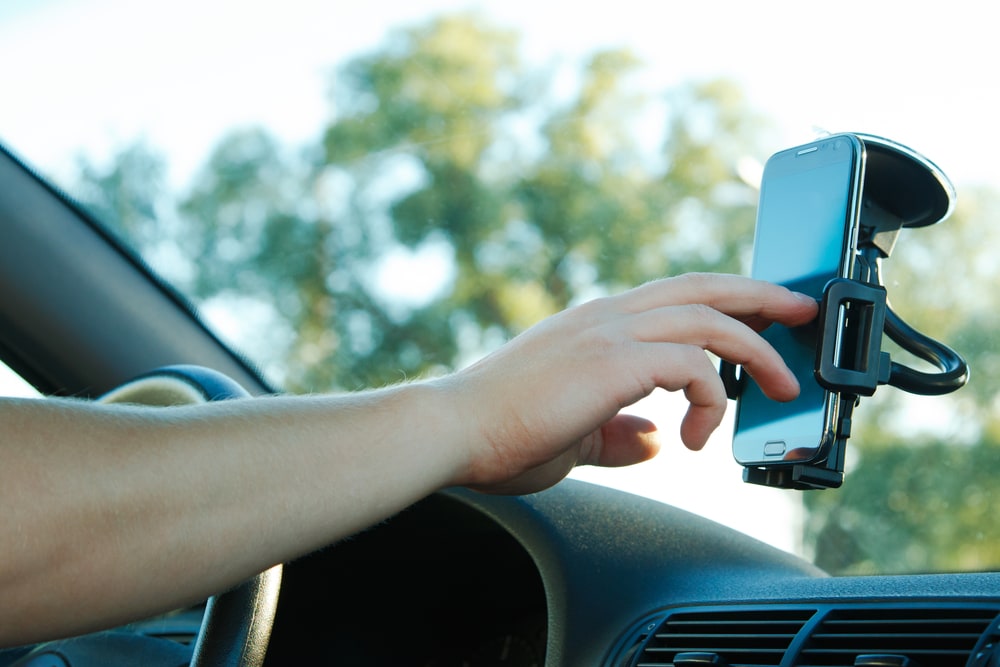 Nearly everyone carries a smartphone. We use our smartphones for many important tasks like reading and  sending emails, banking, work, connecting with friends and family, catching up on the news, and more.  Smartphones can provide a lot of helpful apps, there are language apps, health apps, auto apps, etc! Auto  apps are great to have and possibly be a key essential if you need reminders for vehicle maintenance. Auto  apps range from a mini GPS, finding low gas prices, reporting a wreck in your area, maintenance reminders,  mechanic and tow truck contact numbers, and more. 
Here are 5 auto apps worth checking out:    
GasBuddy  
With GasBuddy you can find cheap gas prices easily with your smartphone.     
FEATURES: 
 ● Find the cheapest gas by city/zip/postal code  
● Share gas prices to help other people find cheap gas  
● Chance of winning $100 of gas every day!  
● Earn points for reporting gas prices  
● Earn awards for posting gas prices  
● Save money every time you fill up at the cheapest stations   
 Auto Care   
Auto Care Free is a car maintenance service and gas log app. Stop neglecting your car's maintenance  needs because of a busy lifestyle. Now you can track your car's service and gas fill­ups with the Auto Care  app. Get the maximum performance, reliability and fuel efficiency of your car.    
FEATURES:  
● Manage as many cars as you need  
● Log your fill­ups and car services  
● Be reminded of due services and more!    
Lady's Car Deluxe ­ Car Maintenance Reminder  
When does your car insurance expire? On which date? When did you change your oil, filters, tires, brakes  and pads, and when are you supposed to change them again? Lady's Car will remind you 7 days or 1000  km in advance of any upcoming event related to your car.  Lady's Car is the first auto app, designed especially for women drivers. Just personalize your car with a  photo and a nickname, enter your mileage, and start keeping record of all car maintenance events. Record,  manage and keep track of your car with time and mileage service reminders for:   
● Fill­ups  
● Fuel Mileage  
● Maintenance ­ including oil, tires, brakes, filters and inspections  
● Expenses  
● Calculate trips with friends and more   
RepairPal
Whether you have an auto emergency, a roadside breakdown, or just a small problem, RepairPal can help.  The RepairPal app tells you the right price to pay for your repair, finds you a great mechanic in the area,  tracks all your repairs, and gives you one­touch access to roadside assistance.   Be prepared 24/7 for a car emergency. With RepairPal, you're covered everywhere you go in the United  States.  The RepairPal app makes it easy to stay safe and connected anytime, anywhere.   
FEATURES:  
● Save money  
● Find a repair shop  
● Get roadside assistance  
● Track repairs  
● Stay safe    
OBD Fusion ­ 
OBD Fusion is an app more for the advanced car person. This app allows you to read OBD2 vehicle data  directly from your iPhone, iPod Touch, or iPad. You can clear your check engine light, create customized  dashboards, read diagnostic trouble codes, estimate fuel economy, and much more!   
Is your check engine light on? Do you want to monitor fuel economy and usage in your vehicle? If so, then OBD Fusion is the app for you! OBD Fusion is used by professional mechanics, do ­it­ yourself mechanics,  and vehicle owners who want to monitor their vehicle and daily driving habits. Drive smarter, improve your  fuel economy, and keep your engine healthy!